Evanston Firefighters Local 742
Welcome to the Evanston Fire Fighters Association Local 742 Home Page! Local 742 was chartered on February 1, 1943. Since that time, the Evanston Fire Department and the Evanston Fire Fighters Association have endured many changes and prevailed through some turbulent times. In 1974, the Evanston Fire Fighters were the third International Association of Fire Fighters Local in Illinois to strike for our Members benefits. Today, Local 742 remains a very strong local, with membership beginning with the entry level fire fighter, continuing through Battalion Chief's.
Evanston Imprintables has a new order form for purchasing EFD Local 742 clothing. There are 2 different PDF files you can click on to make custom EFD clothing orders from Evanston Imprintables. Please visit our On-Line Store for more information and order forms.
Fireman's Park:
Bricks are still available for sale to help keep up Fireman's Park. You can find the order form by clicking here. There will be more renovations this year and for the years to come. Your support is greatly appreciated!
Union Meeting:
NEXT UNION MEETING:
April 12, 2016
7:30pm American Legion Hall
Newsletter:
Please sign up both current
and Retired Members so that
you don't miss important
announcements such as retirements,
funerals, current events, etc.
Too many times Brothers and
Sisters miss out on these events
due to a Kelly Day, vacation day,
etc. By joining the list, I will be
able to send out a notification to
each member who signs up to keep
you all better informed as to what
is going on. To help in that, if you
have information about a funeral
notification or event, please e-mail
Jeff Boetto at:
FyrEater21@aol.com to let me
know the information
so it can be passed along.
In Loving Memory:
Never Forget
Assistant Fire Chief Thomas Hanson
January 10, 2015

Firefighter Joseph F. Hayes
November 24, 2014
Captain James A. Cox
May 13, 2014

Captain Roger J. Pettinger
April 17, 2014

Firefighter Dave Henderson
December 9, 2013

Firefighter James M. Keaty
July 25, 2013

Firefighter William Lemieux
May 10, 2013

Firefighter Ben Ghiselli
February 27, 2013

Shift Chief James "Gov" Whalen
January 26, 2013

Assistant Fire Chief
Willard Thiel
January 4, 2013
Captain William L. Moore
August 16, 2012
Firefighter Bernard Burczak
January 5, 2012
Captain Bob Schwarz
November 30, 2011
Captain Daniel Lorden Sr.
June 24, 2011
Assistant Fire Chief
Edward E. Pettinger
November 12, 2010
Division Chief
David Franzen
July 29, 2010
Captain Mike Lass
May 28, 2010
Firefighter Richard G. Ruley Sr.
April 1, 2010
Firefighter/Paramedic Pat Reif
January 18, 2010
Captain Joe Planos
June 13, 2008
Assistant Fire Chief
Richard G. Schumacher
May 29, 2008
Firefighter Norman Peterson
April 13, 2008
Firefighter Stanley J. Broslovik
January 2, 2008
Firefighter Mike "Mickey" Ryan
December 27, 2007
Firefighter Bob Godemann
April 3, 2007
Chief John Wilkinson
November 29, 2006
Captain Joseph Burton
August 31, 2006
Captain LeRoy O. Dullin
March 19, 2006 (Past Union President)
Captain Ernest W. Bongratz
February 9, 2006

Captain Harold E. Cowell
January 24, 2006

Captain Peter Hanchar
January 6, 2006

Firefighter/Paramedic Chris Dwyer
May 18, 2005
Captain William Best
February 15, 2003
Captain William C. Currie
May 24, 1997
Firefighter/Paramedic
Marty Leoni
July 22, 1985

Firefighters Craig and Stiles
December 13, 1905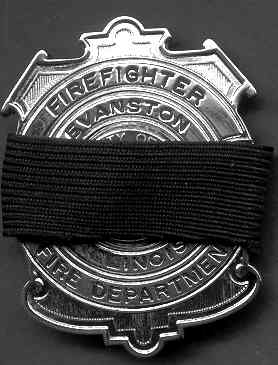 Final Four Fundraiser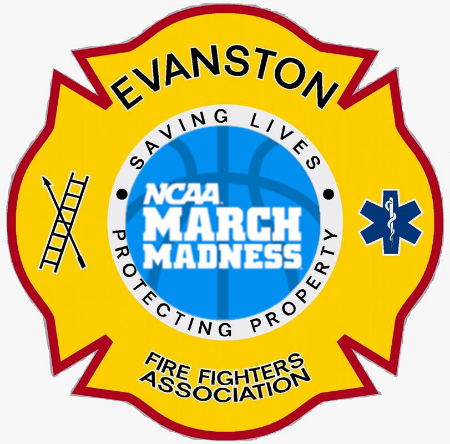 Evanston Fire Fighters Local 742 would like to thank everyone who came out and supported our fundraiser. We hope you all had fun, and look forward to another great party next year!
Evanston Fire Explorer Program
December 16, 2015 was awards night for our Fire Explorer program. Job well done by these fine young men and women. And thanks to program Director Megan Kamarchevakul and assistants Tim Taylor and Dan Philipaitis.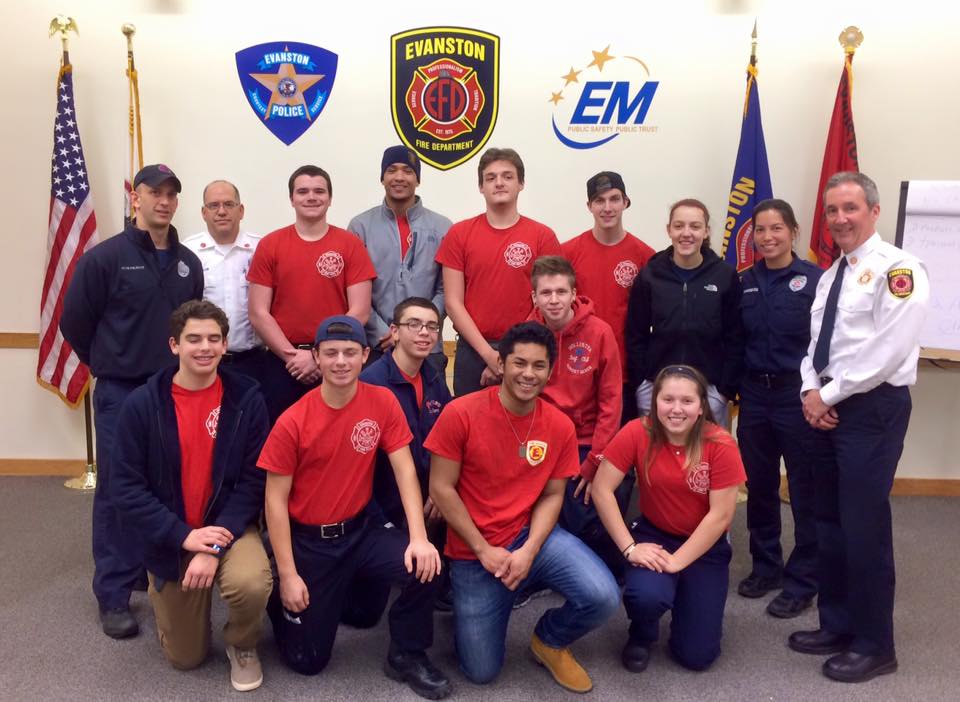 We are One Illinois
We are One Illinois is an unprecedented labor coalition working on behalf of over 1 million statewide members to protect public employee pensions. We Are One Illinois coalition members include the Illinois AFL-CIO, Illinois Education Association, Illinois Federation of Teachers, Associated Fire Fighters of Illinois, AFSCME Council 31, Illinois Police Benevolent and Protective Association, Fraternal Order of Police, Service Employees International Union, Laborers International Union of North America Midwest Region, the Illinois Public Pension Fund Association, Illinois Public Pension Fund Association, National Pension Coalition, United Transportation Union, Laborers International Union of North America - Chicago District Council, AFSCME International Union, National Education Association, Fraternal Order of Police - Lodge 7 Chicago, and the Fireman's Association of Chicago - Local 2.
File of L.I.F.E.
File of L.I.F.E. for Evanston Residents "Designed to speak for you when you can't!"
The City of Evanston's File of L.I.F.E. program allows a resident to communicate with emergency responders even if they are unresponsive. The File of L.I.F.E., a plastic pouch with a bright red sticker, contains an information sheet for residents to indicate their medical history, prescriptions, allergies and emergency contacts. This pouch is placed inside the individual's freezer where emergency response personnel have been trained to look when responding to medical emergencies. Other important information may be placed in the pouch: power of attorney, living will, Do Not Resuscitate (DNR) documentation, etc.
This is a free community program that will educate residents about the importance of maintaining their own up-to-date medication and allergy lists—and taking steps to make them easily accessible in case of an emergency. It is essential that seniors and the disabled population maintains their medical information and makes it accessible in case of an emergency.
There will be kickoff for this program on Wednesday August 31 at 1:00pm at Fleetwood Jourdain Community Center, 1655 Foster in Evanston, IL.
The free File of L.I.F.E. pouches can be picked up at the Levy Senior Center, 300 Dodge Avenue or any of Evanston's five Fire Stations. The File of L.I.F.E. (Lifesaving Information for Emergencies) is a nationally-recognized program. This program is sponsored by the Evanston Police & Fire Foundation.
If you would like more information, please call 3-1-1 (or 847-448-4311) 7 days a week from 7 a.m. to 7 p.m. to speak with a customer service representative.
AFFI Message
Evanston Fire Fighters Support MDA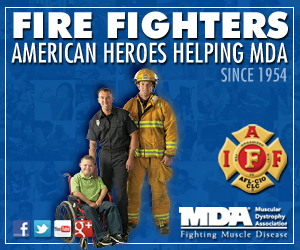 IAFF & AFFI News Updates
Thank you for visiting EFD Local 742!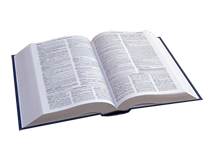 Saving Lives Protecting Property